What's New This Month?

Zimbra Collaboration 8.8.9 (Curie) is Now Available!
It's here! Zimbra Collaboration 8.8.9 is now available with NEW Zimbra Docs and more.
Here's what's new in 8.8.9 (Curie) ...
Zimbra Docs: Users can now share and collaborate in documents, spreadsheets and presentations realtime within Zimbra. This feature is in the Zimbra Briefcase, and it is an integration with LibreOffice.

Automatic configuration for syncing iOS devices: Admins can set up automatic configuration of CalDAV, CardDav, IMAP and SMTP settings for iOS user

s.

Mobile NG: The new Allow/Block/Quarantine (ABQ) feature provides granular access control for mobile devices. In this "preemptive" security feature, when a user first attempts a connection with the server from a mobile device, only devices on the "allow" list can sync. Devices listed as blocked or quarantined aren't allowed to sync.

HSM NG:

Primary storage is now supported on 6 different storage options, including S3

.
Check this blog post to learn more.
Patch Info: All You Need to Know
Webinar Available: "Zimbra Proxy"

Our attendees were glad to discover the advantages and functions of Zimbra Proxy. The webinar, presented by our Senior Technical Support Engineer Raunaq Malik on 9th July 2018, was recorded. If you missed the webinar, watch it here.
Rush Graduates to Zimbra Network Edition with Amazon S3 Storage—Moves Up from Zimbra OSE after also Ditching Cluttered Email Combo

How has Zimbra helped the Rush Group grow and expand the business not only commercially, but also geographically? Click here to learn more.


Upcoming Events
FISL18

11-14 July, 2018
Porto Alegre, Brazil
Are you curious about how Zimbra can be integrated and customized to fit into your environment? Good news: Charles Simao, Zimbra Sales Director South America, is looking forward to meeting you and answering your questions at FISL18, the 18th international forum of Open Source Software. To meet with Charles, please email him at charles.simao@synacor.com
Zimbra ACTIV8 Vietnam
2 August, 2018
Ho Chi Minh City, Vietnam
Zimbra is looking forward to a new era of Zimbra Community events with ACTIV8! Our very first event will take place at Le Meridien Saigon, 3C Ton Duc Thang, District 1, Ho Chi Minh, Vietnam. It is open to our whole Community -- partners, customers, top players in the IT industry and you -- anyone who is curious and wants to know more about Zimbra. This event will be powered by Rhipe. Save the date!
Zimbra Around the World - Recap
Last month, Zimbra met with some of the top players of the Open Source Community around Europe. If you missed the events, here are some highlights.
Coter Numerique - Tours, France, 5-6 June

Zimbra and our Gold partner StarXpert discussed how Zimbra 8.8 can enable the digital transition in the French public sector.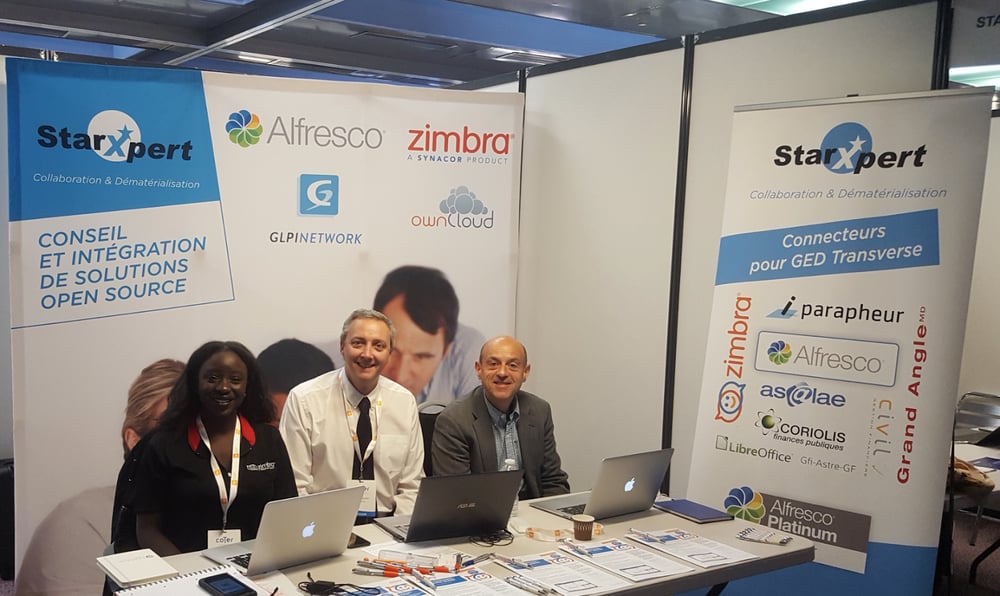 OpenExpo Europe - Madrid, Spain, 6-7 June
A dream team of Zimbra, Zextras and Quer System gathered for the largest Open Source Congress in Europe. Topics presented included how Zimbra can boost and protect your collaborative environment.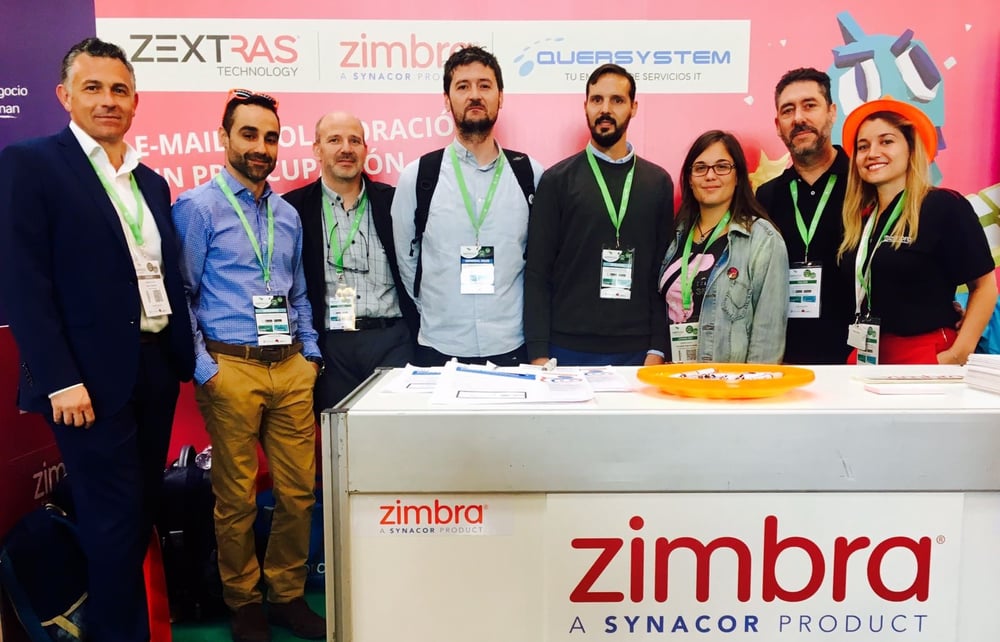 Open'18 - Ter Elst, Belgium, 7 June
Zimbra was at this "one and only" Belgian Open Source event! Open '18, organized by our partner Kangaroot, was a great success.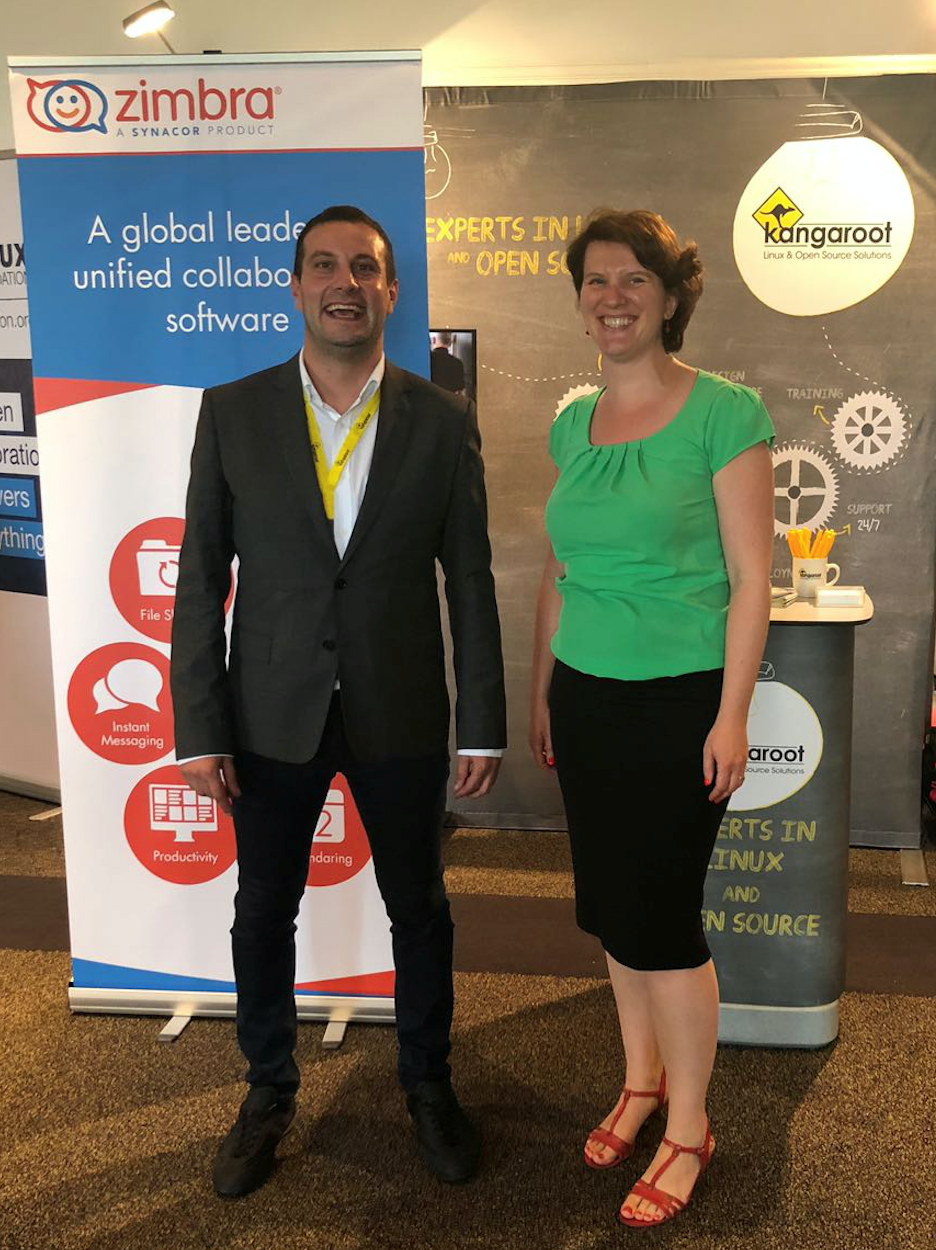 Banking Summit & Awards Event, The Lalit, Mumbai, India, 7-8 June
Logix InfoSecurity participated in the Banking Summit & Award Event in Mumbai, one of the largest banking events organized by Synnex. Management officials from banks and financial institutions from all across India attended to learn about Zimbra.
Piyush Mathur, Zimbra Sr. Solution Advisor, and Prashant Mudbidri, Director of Logix, presented topics about Mandatory Security Features that the Reserve Bank of India (RBI) has implemented for all banks. Together with Zimbra, Logix is able to tackle this through security advanced threat protection.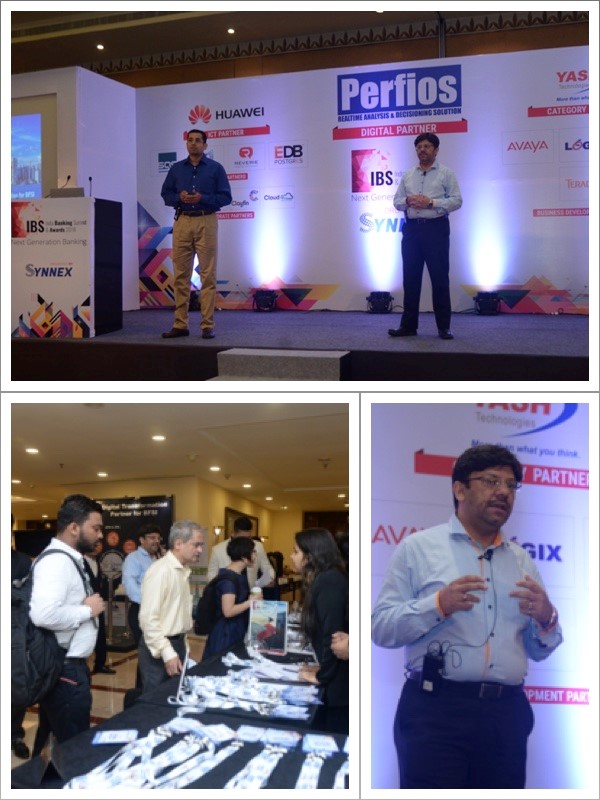 Open Source in Business - Warsaw, Poland, 18 June
Zimbra and Intalio teamed up for the Open Source in Business conference where they demonstrated the many values of Zimbra 8.8's latest features.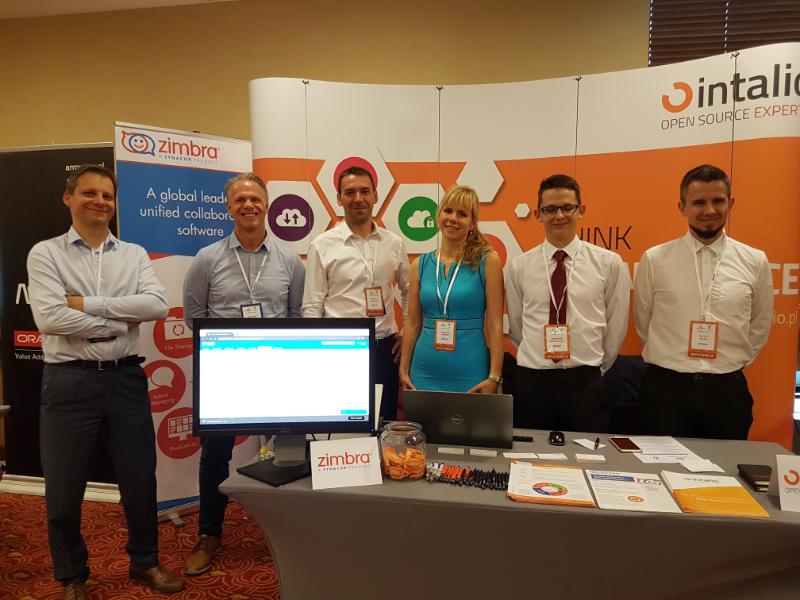 Pass the SALT - Lille, France, 2-4 July
Our French VAR partner Zextras Services participated at Pass The SALT -- a security and free software conference in Lille, France.
See you in Vietnam or Dallas--or at other Zimbra ACTIV8 events around the globe..!
Warm Regards,
Your Zimbra Friends & Colleagues