What's New This Month?

Time's Almost Up - Grab 10% Services Discount
If your Zimbra environment has 5000 or fewer mailboxes, Synacor Professional Services can help you upgrade to Zimbra 8.8! But hurry, time is running out. We're offering a 10% discount on Services if you sign up before June 30. Take advantage of this limited time discount for a quick upgrade!

Security. Privacy. Cost. SARL Cosmetosource Seeks On-Premises Email Collaboration Solution – Zimbra is the Winning Choice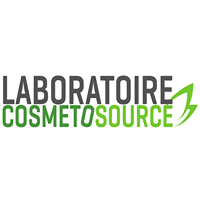 Find out why "
Zimbra is a very good alternative solution to Gmail
because Zimbra is more complete and independent," said Michael Klein, Managing Director SARL Cosmetosource.

Patch Info: All You Need to Know
Want to Protect your Zimbra Deployment from a First Attack?

Vade Secure explains how machine learning can block polymorphic attacks in a live presentation. For more information, email frederic.maussion@vadesecure.com
Upcoming Events
Pass the SALT 2018
July 2-4, 2018
Our French VAR partner Zextras Services will be at the security and free software conference Pass The SALT in Lille (France). Are you interested to catch up with William Santaliestra (Sales Manager)? Feel free to register here or send him an email at william@zextras.fr.


Webinar Zimbra Proxy
July 9, 2018
Zimbra Proxy is an important component of ZCS. Zimbra Proxy is a high-performance proxy server that can be configured as a HTTP[S]/POP[S]/IMAP[S]. It also provides functions like GSSAPI authentication, SSL connection with different certificates for different virtual host names and many other functions. Join Raunaq Malik, Senior Technical Support Engineer at Synacor, to learn more about the benefits and reasons to use Zimbra Proxy. Register here.
FISL18

July 11-14, 2018
Porto Alegre, RS, Brazil
Please come meet Charles, Sales Director South America, during FISL18! He will be happy to answer your questions regarding Zimbra and show you how to easily customize, extend and integrate our collaborative solution with your mission-critical applications and organizational workflows. To book, please reply to this email or reach out to Charles directly at charles.simao@synacor.com
Zimbra ACTIV8 Vietnam
August 2, 2018
Ho Chi Minh City, Vietnam
Zimbra APAC is heading to Ho Chi Minh City! This year we're hosting a 1-day End User event on Thursday, August 2 - featuring a packed day of informative sessions. Zimbra Activ8 will provide you with the opportunity to learn more about Zimbra products, from our own product specialists as well as our partners, Zextras & Rhipe. Don't miss it and save the date now! Look out for our emails for more information & updates!
Zimbra Around the World - Recap
Softnext Taiwan
May 3-10, 2018
Zimbra APAC attended this roadshow about news and trends on cyber security and solutions to prevent cyber threats. Softnext showcased Zimbra in Taichung, Kaohsiung, HsinChu and Taipei, where we met over 150 participants.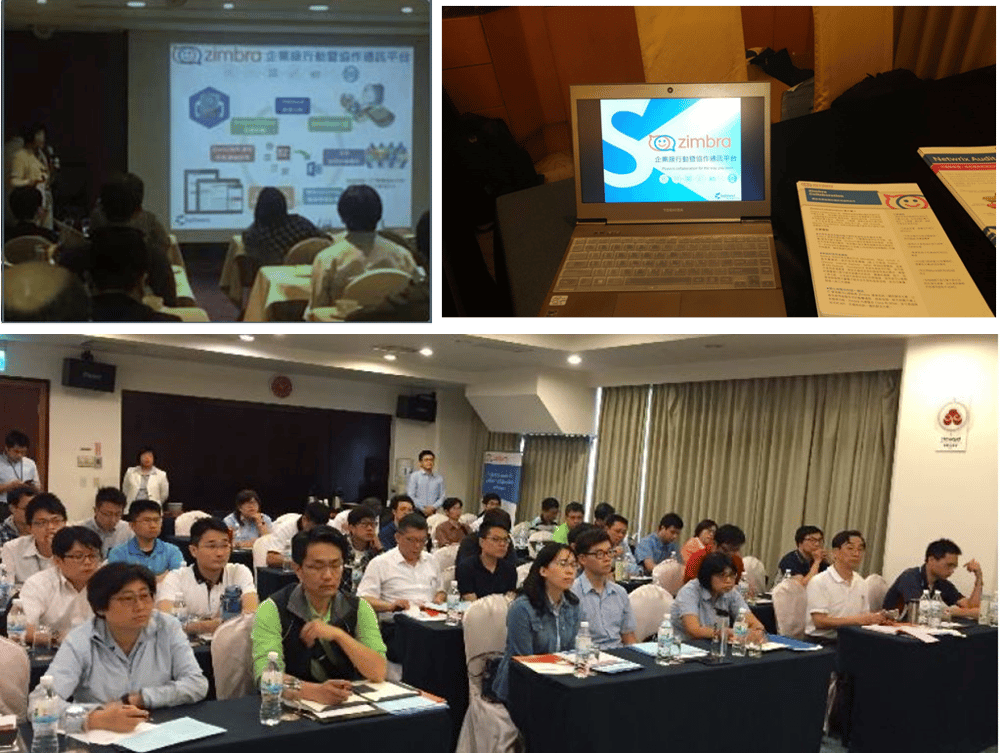 CIO Brasil GOV
May 16-29, 2018
Charles Simao, Sales Director South America, and Inova (Zimbra Brazilian gold partner) attended together the 16th edition of CIO Brasil GOV with the 100 most influential IT leaders from the public sector in Brazil. They introduced Zimbra Talk V2 and the NG modules available in Zimbra 8.8.8!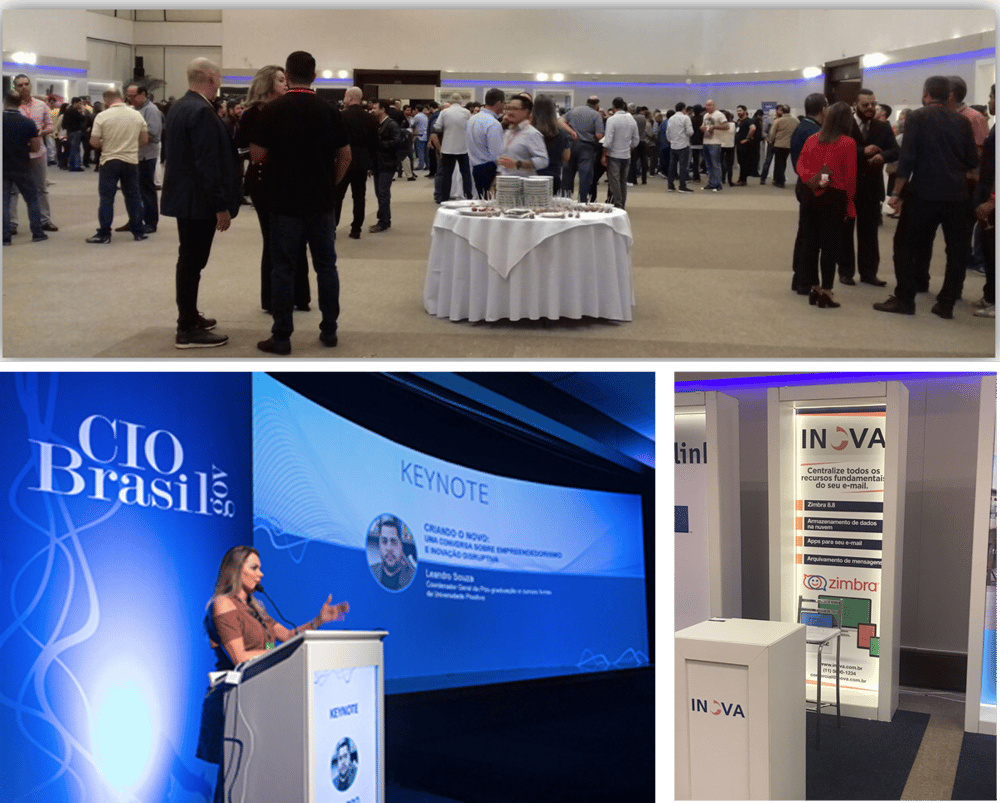 Assises CSIESR 2018
May 22-25, 2018
Karine Couvreur, Channel Sales Manager, and Mariama Diaby, EMEA Field Marketing Manager, joined Les Assises du CSIESR in Opio (France). French executives from the higher education sector were excited about the new features of the Zimbra 8.8.8 release!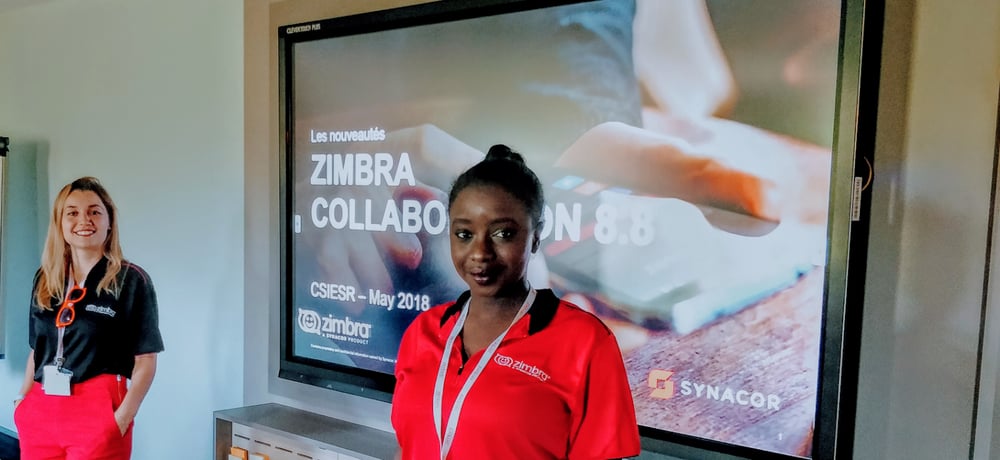 Coter Numérique
June 5-6, 2018
Zimbra and StarXpert were at Coter Numérique (formerly Coter Club). Topics like the digital transition and IT issues in public organizations in France were covered. Our latest product release Zimbra 8.8.8 was presented. You can find more information about it here.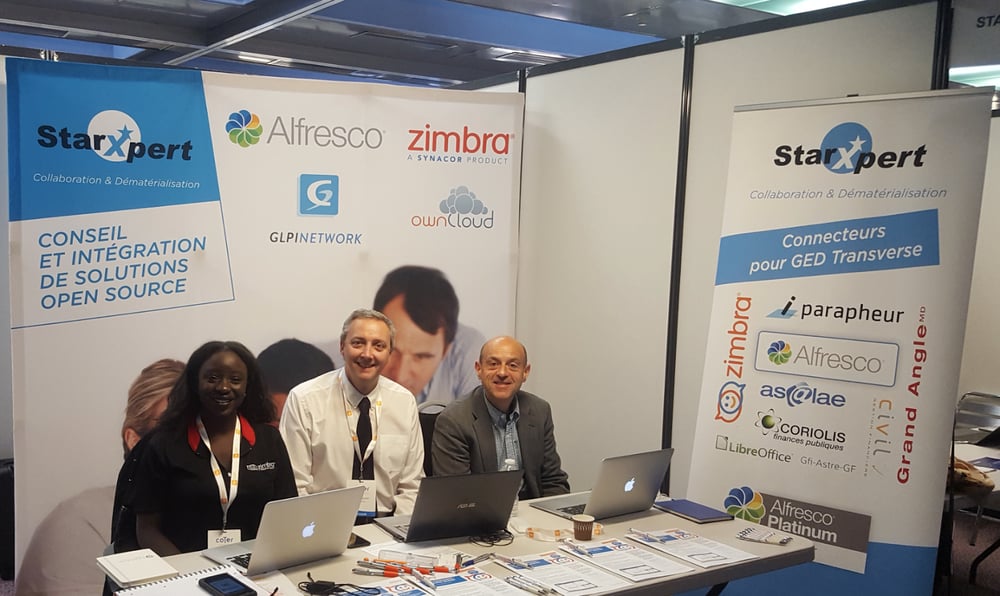 OpenExpo Europe
June 6-7, 2018
Zimbra, Zextras (Zimbra Technology Partner) & Quer System (Zimbra Spanish Gold Partner) gathered together at the Open Expo in Madrid. 5000+ engineers, developers and entrepreneurs and other IT specialists visited the trade show to acknowledge innovations in Open Source technologies. We teamed up with our two partners to co-present how Zimbra can boost and protect your business communications.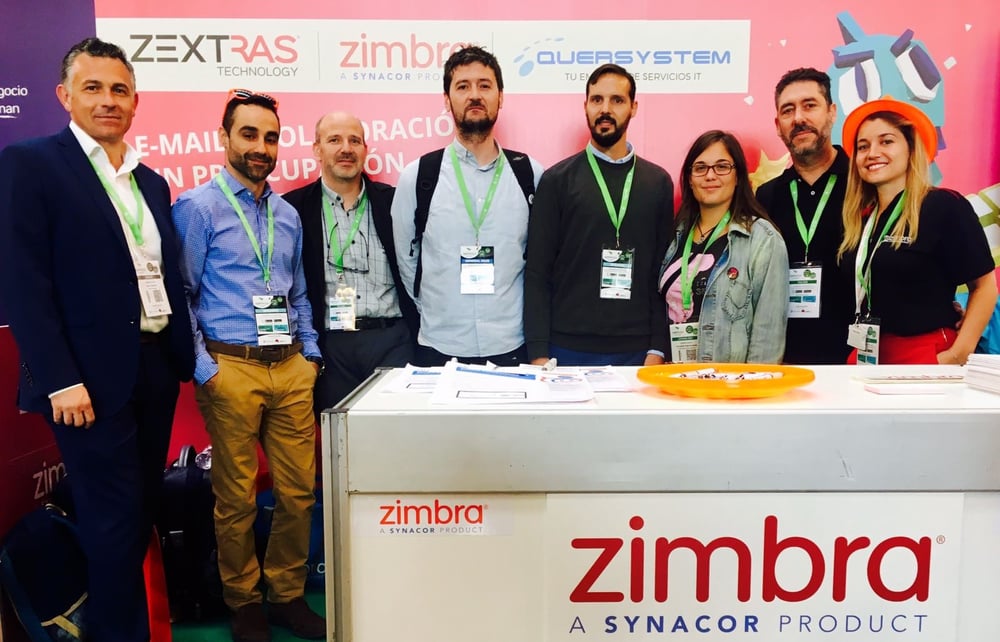 Open'18
June 7, 2018
Andrew Shingler, Zimbra EMEA Sr. Solutions Advisor, and Antonio Luccini, Channel Sales Manager, met with some of the top players in the Open Source Community and gave insights on what's new in Zimbra 8.8.8. The event was organized by Kangaroot in Ter Elst (Belgium).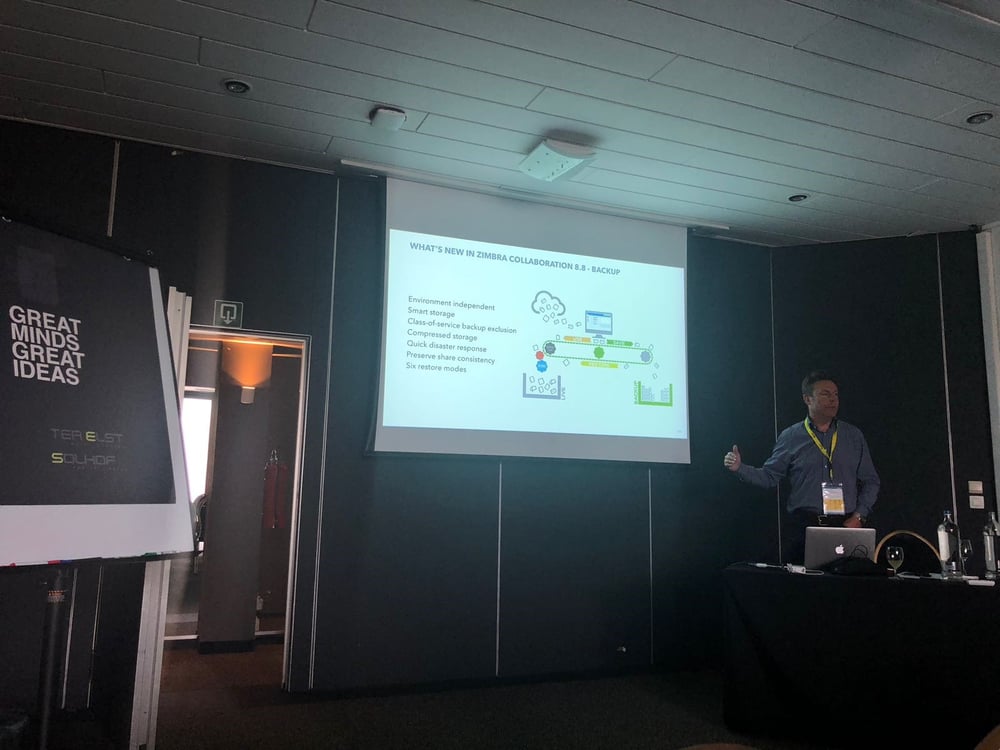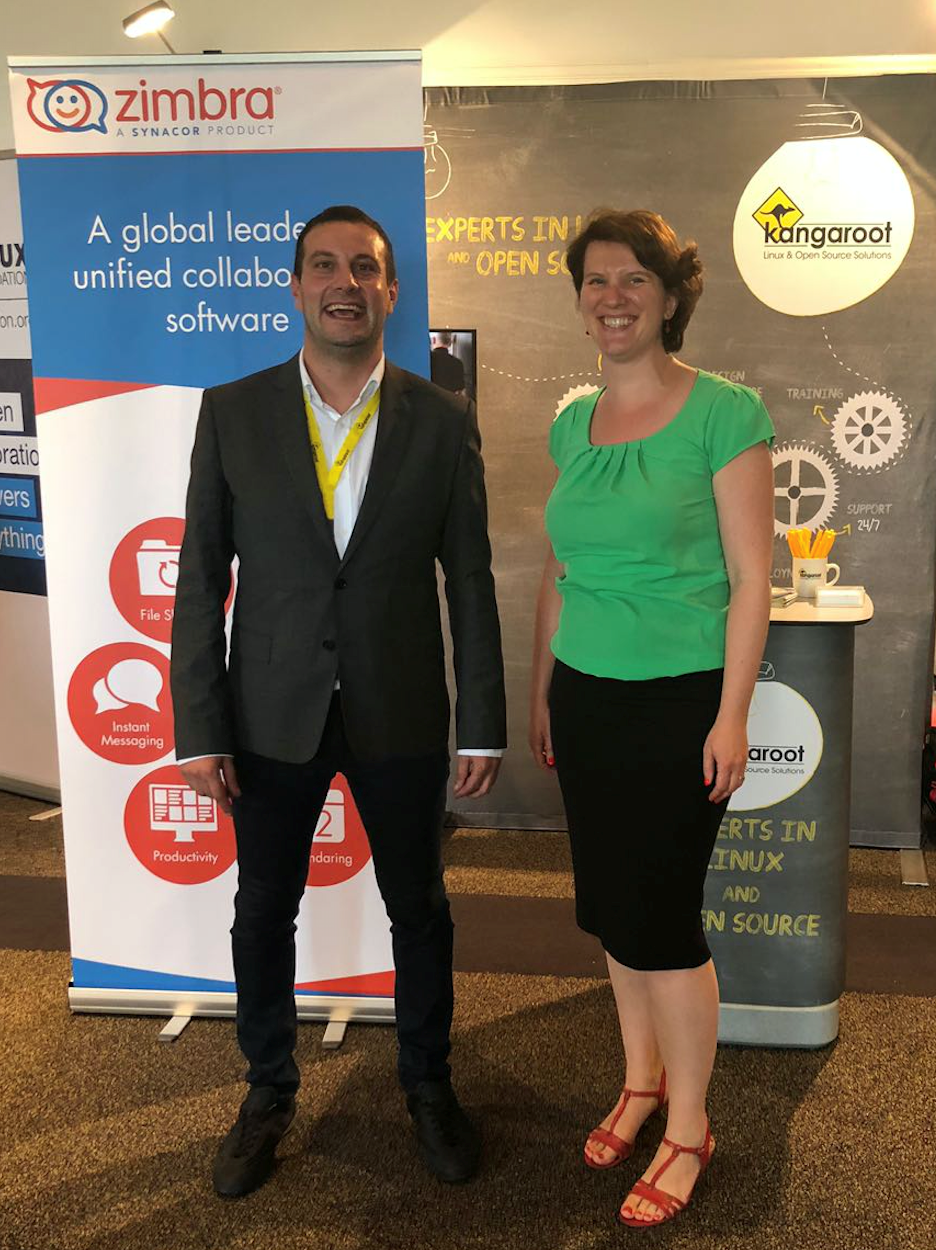 Check Out these New Videos
2 new animations for YOU about Zimbra Privacy & Security and Zimbra Mobility...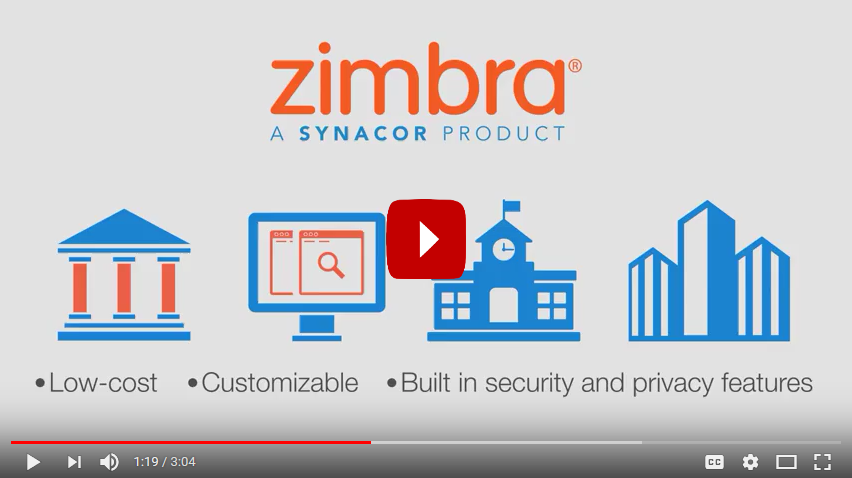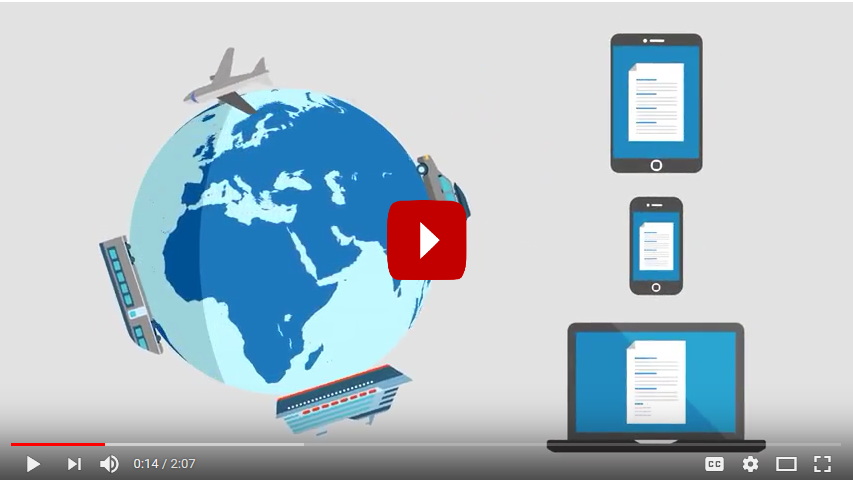 Warm Regards,
Your Zimbra Friends & Colleagues